A Bolt Having a Head Like a Wing Nut
A wingnut, wing nut or butterfly nut is a type of nut with two large metal "wings", one on each side, so it can be easily tightened and loosened by hand without tools.
Advertisement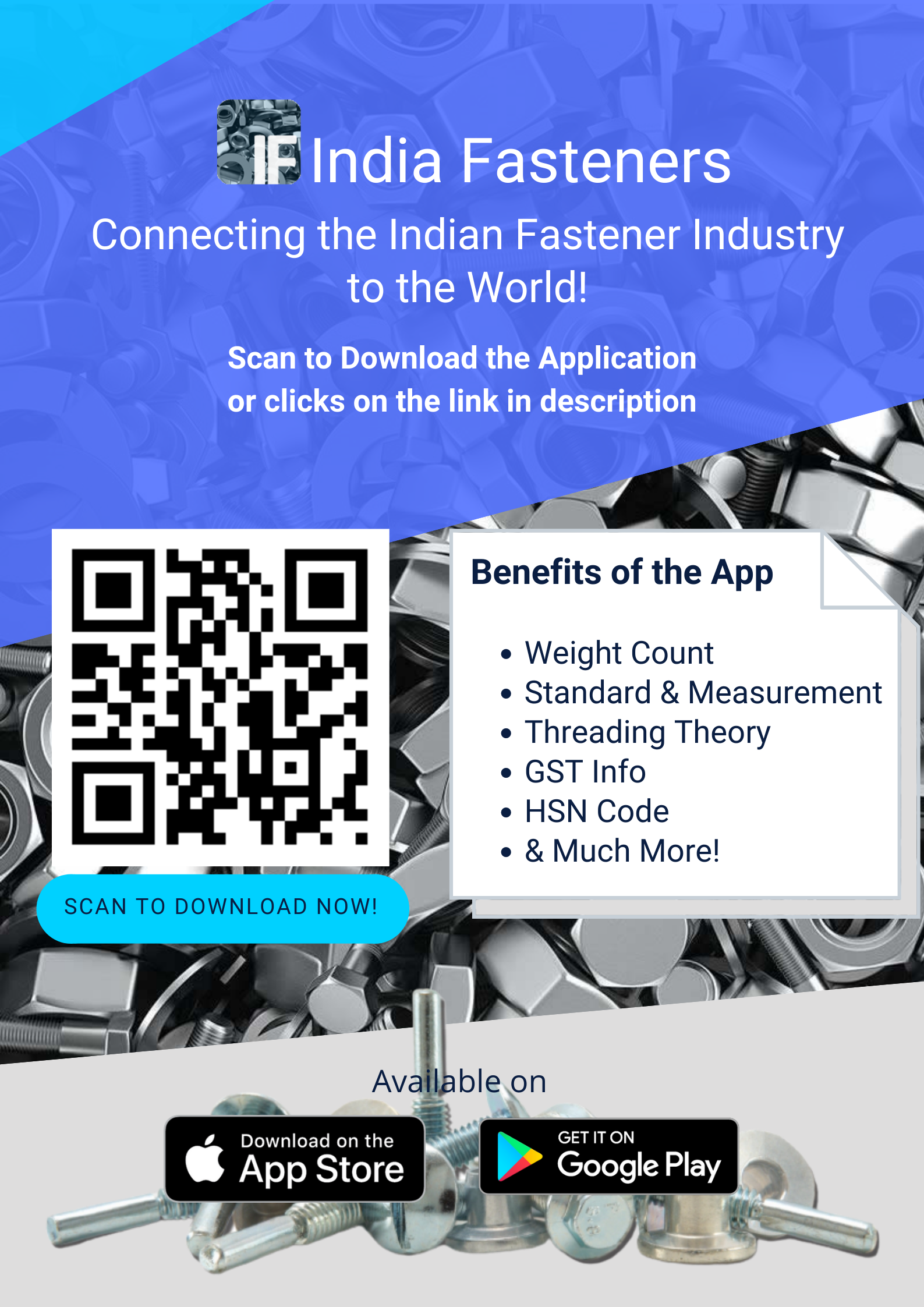 A similar fastener with a male thread is known as a  butterfly screw or a  Wing bolt.
Type A are cold forged or cold formed produced in regular, light and heavy dimensional series.
Type B are hot forged solid nuts available in three different wing styles.
Type C are die cast nuts available in three wing styles with variances between regular and heavy dimensional series
Type D are stamped sheet metal nuts available in three wing styles.
d1 – the nominal diameter of the thread
P – thread pitch
l – length of bolt
d2 – head diameter
d3 – head diameter
e – bolt width
m – head height
h – head height including wings
a – length undercut
r1 – radius
r2 – radius
r3 – radius
g1 – width of the wing
g2 – width of the wing
Table according to DIN 316:
Thread d1
M4
M5
M6
M8
M10
M12
M16
M20
M24
P
0,7
0,8
1
1,25
1,5
1,75
2
2,5
3
a
max.
2,1
2,4
3
4
4,5
5,3
6
7,5
8
d2
max.
8
11
13
16
20
23
29
35
44
min.
6
8
10
13
17
20
26
32
41
d3
max.
7
9
11
12,5
16,5
19,5
23
29
37,5
min.
5,5
7,5
9
10,5
14,5
17,5
21
27
35
e
max.
20
26
33
39
51
65
73
90
110
min.
18
24
30
36
48
62
70
86
106
g1
max.
1,9
2,3
2,3
2,8
4,4
4,9
6,4
6,9
9,4
min.
1,1
1,5
1,5
2
3,6
4,1
5,6
6,1
8,6
g2
max.
2,3
2,8
3,3
4,4
5,4
6,4
7,5
8
10,5
min.
1,7
2,3
2,7
3,6
4,6
5,6
6,5
7
9,5
h
max.
10,5
13
17
20
25
33,5
37,5
46,5
56,5
min.
8,5
11
15
18
23
31
35
44
53,5
m
max.
4,6
6,5
8
10
12
14
17
21
25
min.
3,2
4
5
6,5
8
10
13
16
20
r1
approx.
3
4
5
6
8
10
11
14
18
r2
approx.
Radiused
1
1
1,2
1,6
2,5
r3
approx.
0,5
1
1
1
1,2
1,2
1,6
2
2,5
r4
approx.
2
2,5
3