POINT NO
1 . Self drilling screws have a point that acts as a drill bit and sharp cutting              threads that tap the hole during installation. Self drilling screws are a                    commonly used variety of screw for quick drilling into both metal and wood. A self drilling screw can typically be identified by its point and flute (notch)
2. Whichever name is utilized, these names are for screws that structure                   mating strings ("tapping" the strings) in a pre-penetrated gap in the                         substrate into which they are driven. A Self-Drilling Screw is a Self-Tapping         Screw with the additional element of a drill point. … In the event that a screw       will penetrate its own gap it is a Self-Drilling Screw.
Advertisement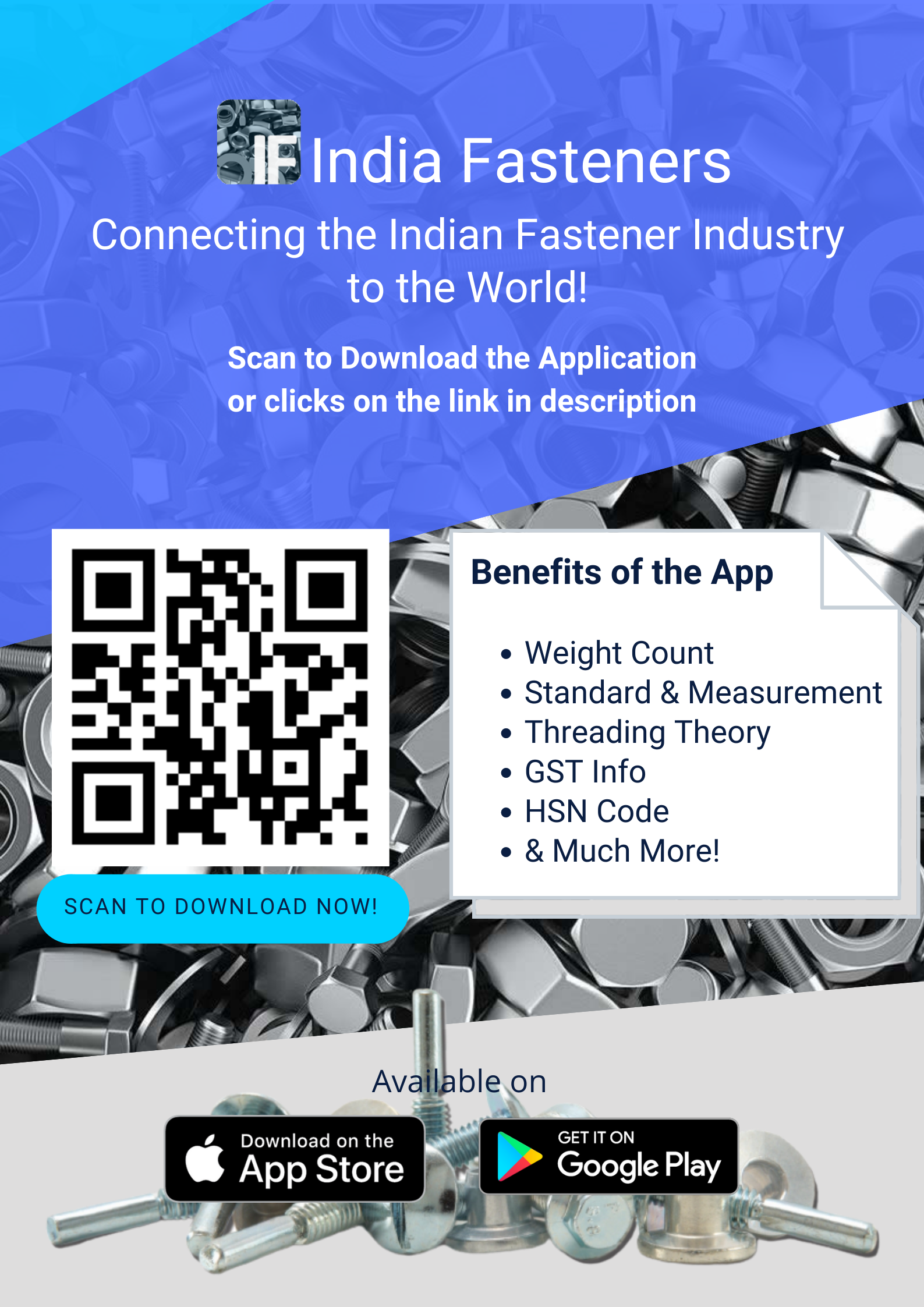 3.The protected Thunder-Shot Drill Point gives quick and consistent drill     performance,effectively clears swarf,  and penetrates through 12.5mm thick steel .Phillips pan head self drilling screws have a sheet steel thread with a self driller slicing (TEK) factor to pierce thru 20 to 14 gauge metals. The greater the TEK quantity the large the drill factor to pierce heavier gauge metals. The heads use a phillips driver #1, #2 or #3 relying on the measurement of the screw. These screws are used in the exterior elements.
4. Some self-tapping screws are additionally self-drilling, which skill that, in addition to the tap-like flute in the main threads, there is additionally a preliminary drill-like fluted tip that appears a great deal like the tip of a middle drill. These screws mix a thrilling-like motion and the fastener set up itself into solely one using movement (instead of separate drilling, tapping, and putting in motions); they are hence very environment friendly in a range of hard-substrate applications, from meeting traces to roofing.
Download the India Fastener Mobile Application
5.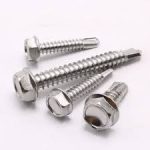 (High) Hex Washer
Head : Washer face
provides a bearing
surface for the driving
sockets.
Applications Of CSK SDS SCREW
• Best choice for fastening in window or
door frames purpose
• Using in flat surface required
• Using in per-drilled hole for fitting
Features
• Precise cutting edges to improve drill performance
• Countersunk head available for working purpose
Applications OF HEX HEAD SDS SCREW
• For light duty purpose
• Stitch roof deck and wall panel sidelaps
• Residential steel frame construction
• Brick ties to steel framing
Features
• Unique point to thread design extrudes the metal
preventing stripout
• Non-walking point provides fast material engagement
• Point to thread design maximizes pullout performace and
minimizes backout
Applications OF MEDIUM DUTY HEX HEAD SDS SCREW
• For medium duty purpose
• Roof deck to steel framing
• Accessories to steel framing
Features
• Precise cutting edges to improve drill performance
with less effort
• Point to thread design maximize pullout performance
and minimizes backout
Applications PAN PHILLIPS SDS SCREW  
• Skin sheet to steel
• Residential steel frame construction
• For light duty purpose
• Suitable for stitching 1 thick & 1 thin steel plate
Features
• Pan head design on purost using
• Non-walking point provides fast material engagement
Applications OF TRUSS PHILLIPS SDS SCREW
• Residential steel frame construction
• For using in object like polycabonate sheet, shadow cover
Features
• Truss head design on purpose using
• Non-walking point provides fast material engagement
Applications PHILLIPS BUGLE HEAD SDS SCREW
• For using in stitch wood to metal
• Using in flat surface required
• Using in pre-drilled hole for fitting
Features
• Precise cutting edges to improve drill performance
with less effort
• Bugle head available for working purpose
Applications WAFER HEAD SDS SCREW 
• Roof and skin sheet to steel
• Residential steel frame construction
• For light duty purpose
Features
• Wafer head design on purpose using
• Non-walking point provides fast material engagement
Applications HEX WASHER FLANGE SDS SCREW
• For medium duty purpose
• Roof deck to steel framing
• Accessories to steel framing
Features
• Precise cutting edges to improve drill performance
with less effort
• Provide bigger cover surface in using exterior
enviormen
Applications HEAVY DUTY STEEL TO STEEL HEX WASHER HEAD SDS SCREW
• For heavy duty purpose
• Metal deck to structural steel or bar joist
• Clip to structural or bar joist
• Longer length fasteners for sheet applications
Features
• Engineered for fast drilling and smooth tapping
with less effort
Applications Countersunk Wings sds screw
• Wood mansard to steel frames
• Plywood fascial to steel frames
• Plywood roof and floor sheet to steel frames
Features
• Large bearing surface ideal for plywood
• Flat head desing countersunks and seats flush in wood
• Aluminium/Steel washer
• Special winged fasteners ream a hole in wood
preventing thread engagement during drilling
Applications Concrete & Masonry Application
• Concrete material fixtures
• Flexible flashing
• Suitable for soft brick & masonry work
Features
• Can be using in exterior environment
• Interal washer design provides more bearing surface
• Hi-lo thread provides smooth power for drilling
• Pre-drilled hole are requested